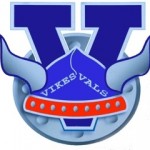 A program by the Flathead County Sheriff's Office, Buckle Up for Safety Committee and the Bigfork High School Student Council has been created to promote, the use of seatbelts, deter drinking and driving as well as texting and of course good attendance, good grades and good behavior in school.
Research has found that the leading causes of death of people between the ages of 5 – 24 are motor vehicle accidents. In addition to this, the use of cell phones and or texting is a huge factor in inattentive driving; in fact 73% of teens "text" while driving.
Students sign a contract at the beginning of school. In it, they pledge to wear their seat belts, not to drink, not drink and drive, not ride in a car with a driver who has consumed alcohol, and to not be convicted of any traffic-related violation and of course TEXT. The more students adhere to their contracts, the better their chances of having a shot at winning a car.   Periodic checks are done at various times throughout the year.
At the start of school, students signed a pledge in front of peers, parents and Deputies not to drink and drive, not to be in a car with someone that has, no texting and driving and to always wear their seatbelts.
If any one wants to donate to the success of this program please do so by contacting the Community Resource Unit at 406-758-5602 or email Detective Travis Bruyer at tbruyer@flathead.mt.gov.